Drakenstein / Paarl NGK baptisms 1746 to 1755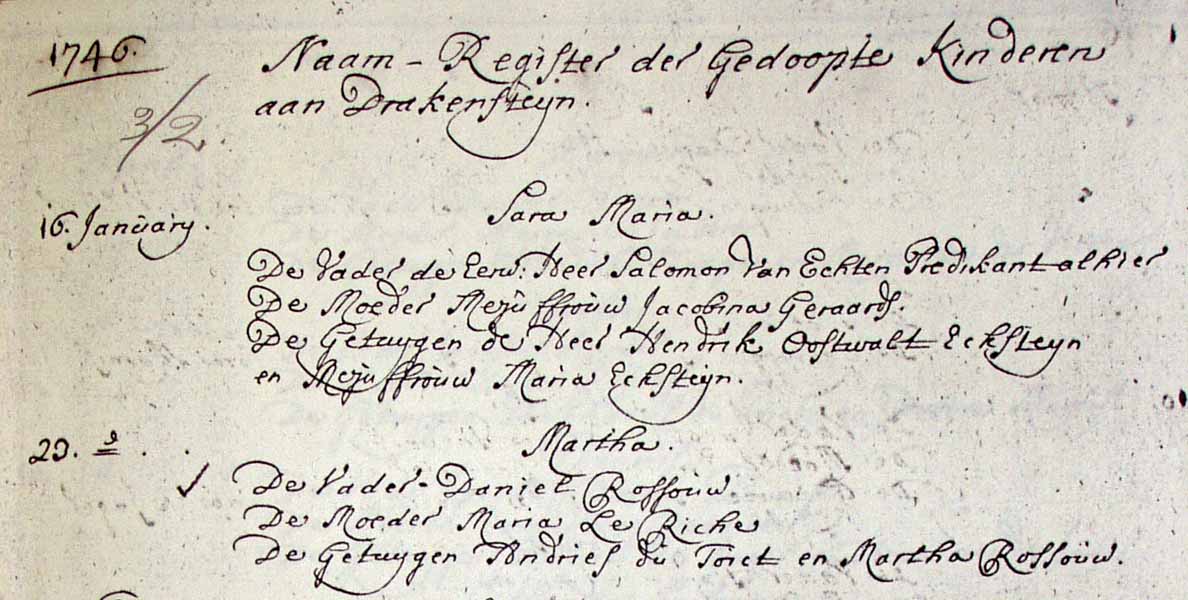 These baptisms have been transcribed by Corney Keller from photographs of Cape Archives VC 645, which is a set of photocopies of the original register made in the 1980s for the Sciences Research Council (HSRC). Copies were donated to the South African Archives, one copy going to the Cape Town repository and another to the Pretoria Repository (where it is part of the FC series). The original register is now housed in the Nederduits Gereformeerde Kerkargief, Noordwal-Wes, Stellenbosch, as G3 3/2. They have been added to the eGGSA BDM database.
Our grateful thanks to Corney Keller for the transcriptions and the NGKerkargief for preserving and maintaining these records.