Peter VAN HEERDEN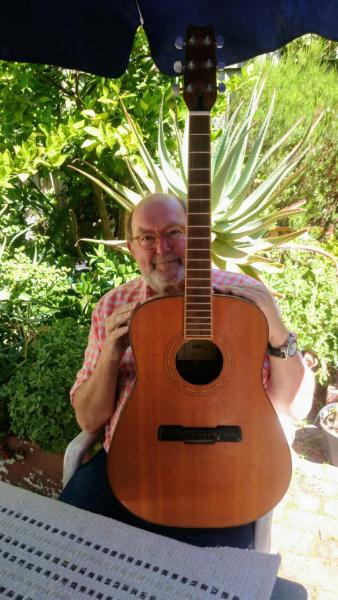 Van Heerden , Peter (Pete)
Born: 1 October 1955 at Craddock
Died: 17 October 2018 at Cape Town
Remains: Cremated and ashes scattered on the Bushmans river
Spouse: Mary Marshall
Lived at: Claremont Cape Town
This article posted by: Mary Marshall
Pete (Peter) was the finest human, gentle, passionate about music and dedicated to his work as the Principal Professional Officer for Spatial Planning and Urban Design for the City of Cape Town. He loved to share his knowledge with enthusiasm to anyone who showed an interest, about music, or fishing, or Urban design. He was an accomplished finger style acoustic guitarist, and a life member of the Barleycorn Music Club.

Pete went to Muir College in Uitenhage, Studied Education at Rhodes University and then went on to become a Teacher at Cambridge High School in East London. He decided to change career path and went to study Urban Design/Town Planning at UCT, after which he began working for the City of Cape Town and had service of 27 years until his death after unsuccessful heart surgery in October 2018.
In his younger years Pete was a keen runner. He had 10 x Two Oceans 56km runs under his belt and 3 Comrades Marathons.

Pete's legacy is triple fold. All the musicians he inspired, played with. The Green Point Urban Park that he designed and implemented for all Capetonians. And all the wonderful memories, laughter and life music he made with his friends.

He loved fishing on the Bushmans River in the Eastern Cape where he spent every Christmas Holiday, drifting up and down, looking for the biggest Grunter or Cobb in the river. His ashes were scattered there and he has become one with the place he loved so much.

Pete, thank you for your love, acceptance and generosity for all the years we lived and loved together. Always part of my heart and missed by so many. Your leaving left a huge silence.