Gerbrecht Johanna Elizabeth MULLER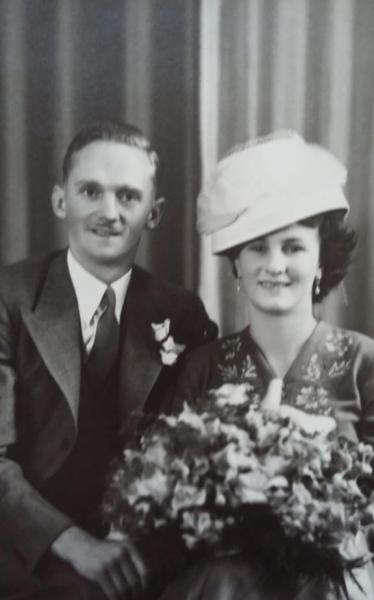 Muller , Gerbrecht Johanna Elizabeth (Breggie) born Van der Merwe
Born: 15 July 1931 at Standerton, Transvaal, Suid-Afrika
Died: 3 October 2020 at Pretoria, Transvaal, Suid-Afrika
Spouse: Louis Mostert Muller
Lived at: Bougainvillea aftree oord, Pretoria, Transvaal, Suid-Afrika
This article posted by: Mathew Hurter
Breggie was die jongste dogter van Pieter Willem Van der Merwe (Piet) en Johanna Hendrina Adriana Van der Merwe (Joey). Sy was die geliefde eggenoot van Louis Mostert Muller (Lewis) en later die eggenoot van Rudolph Hendrik Landman (Hennie). Sy was die geliefde ma van Frederik Johannes Muller (Frikkie), Pieter Willem Muller (Piet), Johanna Hendrina Adriana Muller (Joa) en Louis Mostert Muller (Louis).
The photographs and information on this page have been added by the users.
eGGSA does monitor the submissions but takes no responsibility for the accuracy or otherwise of the published information.
Header picture credits: Richard Ball, Hu Chen