Johannes Andries VanWyk HURTER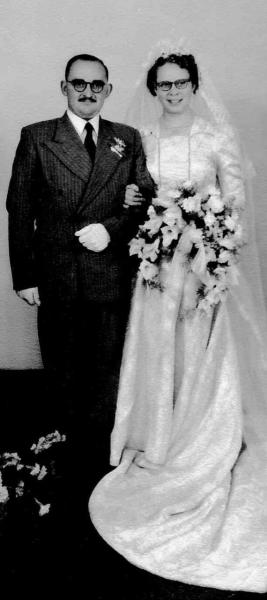 Hurter , Johannes Andries VanWyk (Jan)
Born: 3 November 1931 at Vrede, Orange Free State, South Africa
Died: 12 October 2011 at Pretoria, Transvaal, South Africa
Remains: Cremated
Spouse: Francois Frederick Le Grange
Lived at: Zambesi Aftree Oord, Pretoria, Transvaal, SA
This article posted by: Mathew Hurter
Jan is gebore op 'n plaas met die naam Hurtersrus, net buite Vrede. Hy was die seun van Hendrik Johannes Hurter (Hennie) en Susanna Dirkie Van Wyk (Sannie). Hy het 1 broer en 4 susters gehad. Hy is op 6 Junie 1952 met Fransie Le Grange getroud. Uit hul huwelik is daar 1 kind gebore, Hendrik J Hurter. Fransie is in 1957 oorlede en Jan is op 10 anuarie 1959 met Mara Aletta Theart (Makkie) getroud. Jan is oorlede op 12 Oktober 2011 op die ouderdom van 79 jaar.
The photographs and information on this page have been added by the users.
eGGSA does monitor the submissions but takes no responsibility for the accuracy or otherwise of the published information.
Header picture credits: Richard Ball, Hu Chen