Douglas Walker GRAHAM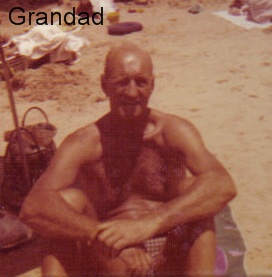 Graham , Douglas Walker (Dougie) born Willemse
Born: 24 November 1921
Died: 10 December 1977 at Pretoria
Remains: Cremated
Spouse: Lilian Isobel Burfitt (1919-1994)
Lived at: Orkney
This article posted by: Stoffel Willemse
Douglas was the youngest of seven children. He never knew his own father because he was born after his father died. His parents were not married but lived together as husband and wife, his mother was known as Mrs. Graham. Dougie and Lily had 5 children, 2 daughters and 3 sons.
The photographs and information on this page have been added by the users.
eGGSA does monitor the submissions but takes no responsibility for the accuracy or otherwise of the published information.
Header picture credits: Richard Ball, Hu Chen