South Africa - a weekly journal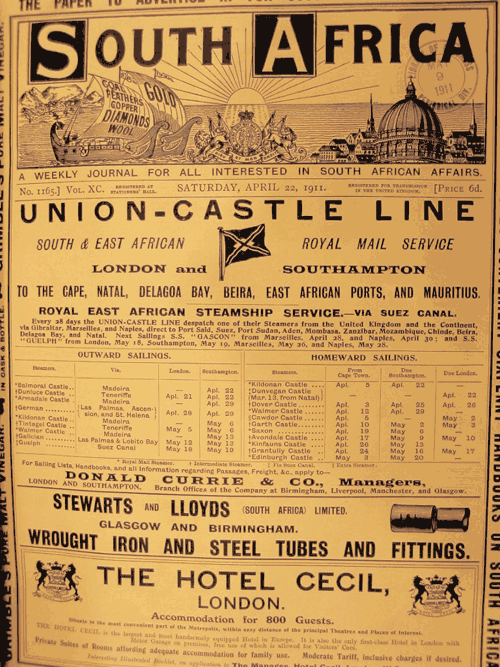 Ellen Stanton has kindly transcribed Domestic Announcements from the South Africa magazine from 1889. She transcribed them from photocopies/digital photographs taken of original copies held at the Library of Congress in Washington DC. Where interesting extracts occurred on the same page as the Domestic Announcements, these have also been transcribed.
She writes: "The place where the South Africa magazines are housed is in the Science and Business Reading Room. You are not allowed to go into the stacks at all. You fill out a request form, and they bring the books to your desk...Each volume was probably close to 3.5 inches thick and contained 3 months worth of magazines. But the magazines were published weekly and each issue was at least 100 pages long. I don't think anyone has looked in those volumes in ages and the pages were extremely brittle...The magazine was originally published to report on the mining industry in South Africa, so there is a lot of mining and business reports that I skipped over. But each issue also contained domestic announcements and a missing relatives column."
Library of Congress
Control no.:2001201563
Uniform title: South Africa (London, England : 1889)
Four vols. per year, 1889-1939; 2 vols. per year, 1940-1961.