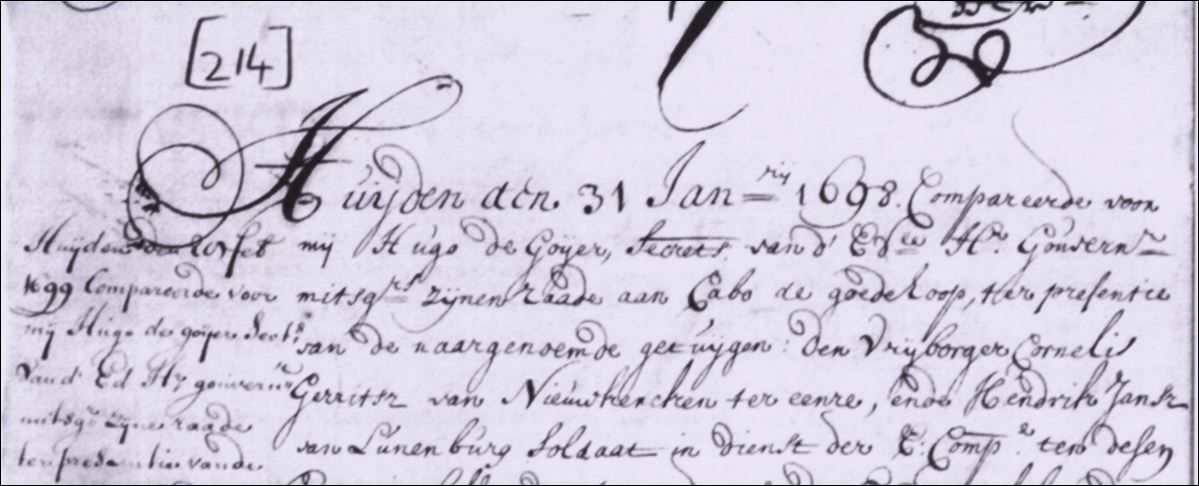 Council of Justice: Contracts (1694 July - 1698 October)
CJ 2872 ref. 214, pp. 387-388: Cornelis Gerritsz van Nieuwkercken - Hendrik Jansz van Lunenberg
Contract between freeman Cornelis Gerritsz van Nieuwkerken and Hendrik Jansz of Lunenburg, soldier in the service of the VOC. Hendrik Jansz is to serve as construction and general servant for the period of one year in exchange for a monthly pay of twelve guilders as well as boarding and lodging.
Below is a link to the complete transcription of the contract.
Transcript of CJ 2872 ref. 214, pp. 387-388
(transcribed by Corney Keller)